Analyze Your Trade Episode #53
Watch the following guests, along with David J. Kosmider, the creator of TimingResearch.com, discuss the symbol list for this week's Analyze Your Trade episode.
New! Listen to this episode as a podcast through iTunes, Podbean, Stitcher, Spotify, and more.
Lineup for this Episode:
– Mike Pisani of AlphaShark.com & SmartOptionTrading.com (moderator)
– Jim Kenney of OptionProfessor.com
Michael Filighera of LogicalSignals.com was also going to join us but had technical difficulties, we'll have him back soon.
Episode Timeline:
0:00 – Introductions.
3:10 – COST
8:40 – SPY
13:50 – PBR
18:40 – EBAY
22:30 – LB
25:40 – PJT
29:20 – LYV
31:40 – CLF
34:30 – Individual trade ideas.
39:40 – AA
41:50 – SYMC
44:30 – VTR
47:40 – PYPL
31:30 – DIS
54:40 – GDX
58:20 – Closing statements.
---
Guest Special Offers:
From Jim: OptionProfessor Weekly Market Update with Jim Kenney
From Mike: Follow @OptionsMike on Twitter.
From Michael: Get coupon code for $50 off a monthly membership!
---
Email Alerts
Make sure you don't miss all the future reports, show reminders, and bonus offers from TimingResearch, enter your email here:

By signing up you agree to receive newsletter and alert emails. You can unsubscribe at any time. Privacy Policies
---
Other Partner Offer:
Tuesday, October 23rd at 7:00pm ET: They're insiders – CEOs, CFOs, board members and other executives with access to key, non-public information about their companies. Information they use to get very rich.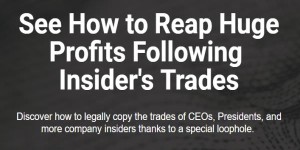 ---
AYT102318