Crowd Forecast News Episode #191
Listen to the following guests, along with David J. Kosmider, the creator of TimingResearch.com, discuss the stocks submitted by people who registered to view this episode.
New! Listen to this episode as a podcast through iTunes, Podbean, Stitcher, Spotify, and more.
Lineup for this Episode:
– John Hoagland of TopStepTrader.com (first time guest!)
– Rob Hanna of InvestiQuant.com & QuantifiableEdges.com (moderator)
– Anka Metcalf of TradeOutLoud.com
– Neil Batho of TraderReview.net
– Simon Klein of TradeSmart4x.com
Timeline (click to watch on YouTube.com):
[coming soon]
You can download this week's and all past reports here.
---
Guest Special Offers:
From John: Want to get a funded trading account? Click here to learn how!
From Simon: Build A Profitable Trading Strategy In 15 Mins
From Rob: InvestiQuant's IQ Swing Navigator is one of the most valuable, daily market briefings you can get.
From Neil: Reliable Indicators That Actually Work
From Anka: Subscribe to Anka's weekly videos on YouTube
---
Other Partner Offer: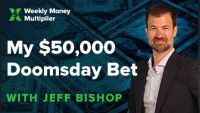 While SHOP dropped less than 6% that day, Jeff was able to show his members how he made over 70%, or a whopping $41,400 from that move. He's putting his money where his mouth is.
Click here to learn more.
---
Email Alerts
Make sure you don't miss all the future reports, show reminders, and bonus offers from TimingResearch. Enter your email here:

By signing up you agree to receive newsletter and alert emails. You can unsubscribe at any time. Privacy Policies
---
CFN080618