Crowd Forecast News Survey #286
AD: Need more capital to trade? Click for Futures or Forex.
---
Do you think that next week the S&P500 will move…
Higher or Lower? Click here to go to this week's survey!
Please submit your response by:
6PM ET (3PM PT) on Sunday, 03/17/2019
Plus, give you opinion on this week's new question:
Which do you think is best, trading one methodology or system all the time or trading multiple strategies? Why?
Higher or Lower? Click here to go to this week's survey!
---
ADVERTISEMENT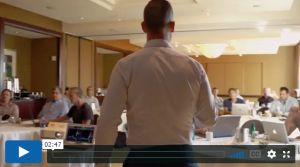 There Was NO WAY He Was Going to Make It Until…
Like any young, high school gym teacher, Jason Bond struggled to make a living. And no matter how hard he trained, the weight of his college loans seemed heavier with each passing day. But what felt really heavy was the day that he looked at his retirement plan. There was NO WAY he was going to be able to make it on his paltry teacher's salary (nor did he have any plans to become a greeter at Walmart!)
Learn more about his story here.
---
Both shows are back this coming week, join us for CFN on Monday and AYT on Tuesday:
---
Crowd Forecast News Episode #217
This week's show will feature a discussion with the trading experts listed below about the most recent TimingResearch Crowd Forecast Newsletter report, where they think the S&P500 is headed, what they are watching for in the markets currently, and their best trading idea.
Date and Time:
– Monday, March 18th, 2019
– 1PM ET (10AM PT)
Moderator and Guests:
– Mark Sachs of RightLineTrading.com
– Norman Hallett of TheDisciplinedTrader.com
– Lance Ippolito of AlphaShark.com
---
Analyze Your Trade Episode #70
When you register, you will be prompted to list the top 5 stocks that you are interested in trading. We will list the top 5 from all registrants and our experts will be prepared to offer their opinions on these trades.
Date and Time:
– Tuesday, March 19th, 2019
– 4:30PM ET (1:30PM PT)
Moderator and Guests:
– Jim Kenney of OptionProfessor.com
– John Thomas of MadHedgeFundTrader.com
---