Analyze Your Trade Episode #35
Listen to the following guests, along with David J. Kosmider, the creator of TimingResearch.com, discuss the stocks submitted by people who registered to view this episode.
– Jim Kenney of OptionProfessor.com
– Fausto Pugliese of CyberTradingUniversity.com
– Todd Mitchell of TradingConceptsInc.com
– Dean Jenkins of FollowMeTrades.com
Download the show audio in MP3 (podcast) format: AnalyzeYourTradeEpisode35.mp3
Download the show video in MP4 format: AnalyzeYourTradeEpisode35.mp4
Episode Timeline (click the times to watch that segment on YouTube):
0:00 – Introductions.
4:00 – TSLA
10:20 – FB
14:50 – SQ
19:10 – CAT
22:40 – MU
27:20 – Individual trade ideas.
37:10 – TWTR
43:00 – XBI
46:30 – AAPL
50:00 – IWM
55:00 – Closing statements.
Guest Special Offers:
From Todd: Get Steps to Profitable Options Trading E-Book At NO COST Today!
From Fausto: Free Tape Reading Crash Course
From Dean: "Beyond the Noise" FREE Weekly Newsletter
From Jim: You can get comprehensive Option education here.
Other Partner Offer:
500% Returns on a daily basis?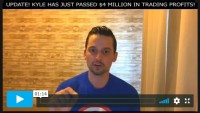 It doesn't seem real, but this breakthrough strategy is primed to deliver blockbuster trades directly to your inbox.
See how it works here!
---
AYT052218